Digital Radiography
Digital Ultrasound
In-house Laboratory
Video Gastroscopy and Endoscopy
Digital Radiography
Our state-of-the-art and fully portable Digital Radiography(DR) system allows the veterinarians of Strain Equine Services to give our clients and patients quick in house and on the farm results. This system gives us the best image quality in the industry in less than 6 seconds. We can take a digital x-ray of the patient's injury or area of concern without waiting precious minutes to develop film. This allows us to know instantly whether we have a good view of the target area or if we need to take another view. Our digital radiography system helps us make a more rapid and confident diagnosis. This means we can start treating your horse sooner, which generally results in a faster and more positive outcome.
Digital Ultrasound
Our digital ultrasound can help in evaluating, diagnosing, and monitoring the healing of soft tissue injuries, as well as monitoring a mare's estrous cycle for reproductive procedures. Some of the structures visualized by ultrasound include, but are not limited to: tendons, ligaments, soft tissue masses, tumors, or growths, heart, lungs, gastrointestinal structures such as the small and large intestines, liver, spleen, urinary bladder, and kidneys, umbilical remnants in foals, reproductive structures such as the uterus, ovaries, and testes.
In-House Laboratory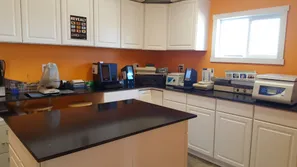 Our lab is capable of performing complete blood counts, blood chemistries, electrolytes, blood gases, fecal egg counts, fluid analysis, cytology, culture and sensitivities. These results are generally available within 1-3 hours. Results can be faxed to the referring veterinarian upon request. Having our own laboratory saves time, money, and allows us to start treatment faster. Additional tests are sent out to specialty facilities.
Video Gastroscopy and Endoscopy
Strain Equine offers both portable and in-house video endoscopy to our ambulatory and hospital patients. Our 1-meter and 3-meter endoscopes are available for evaluation of the upper respiratory tract and upper gastrointestinal tract. The video endoscopy allows clients to view the anatomical structures that the veterinarian is viewing during the exam on a monitor.